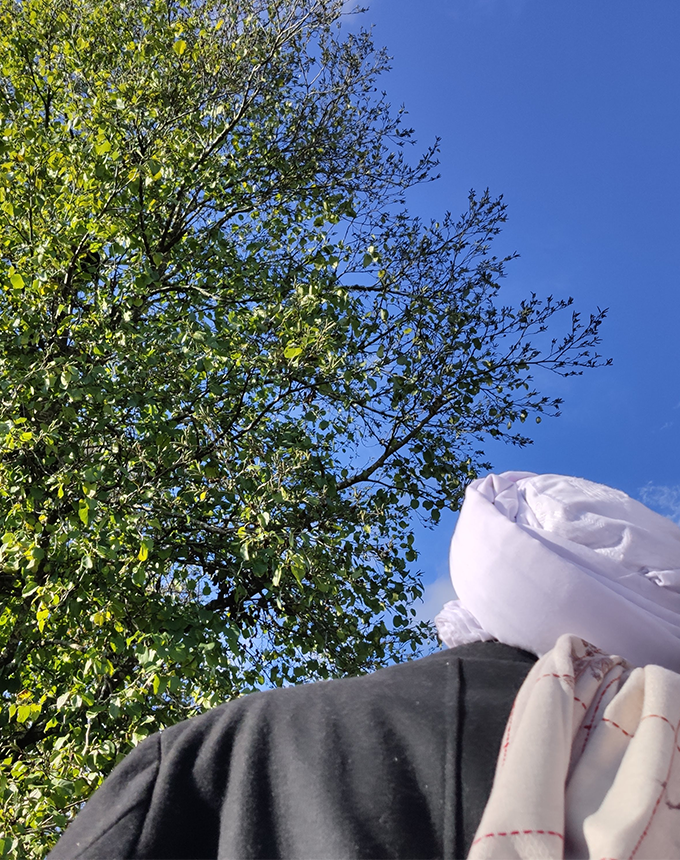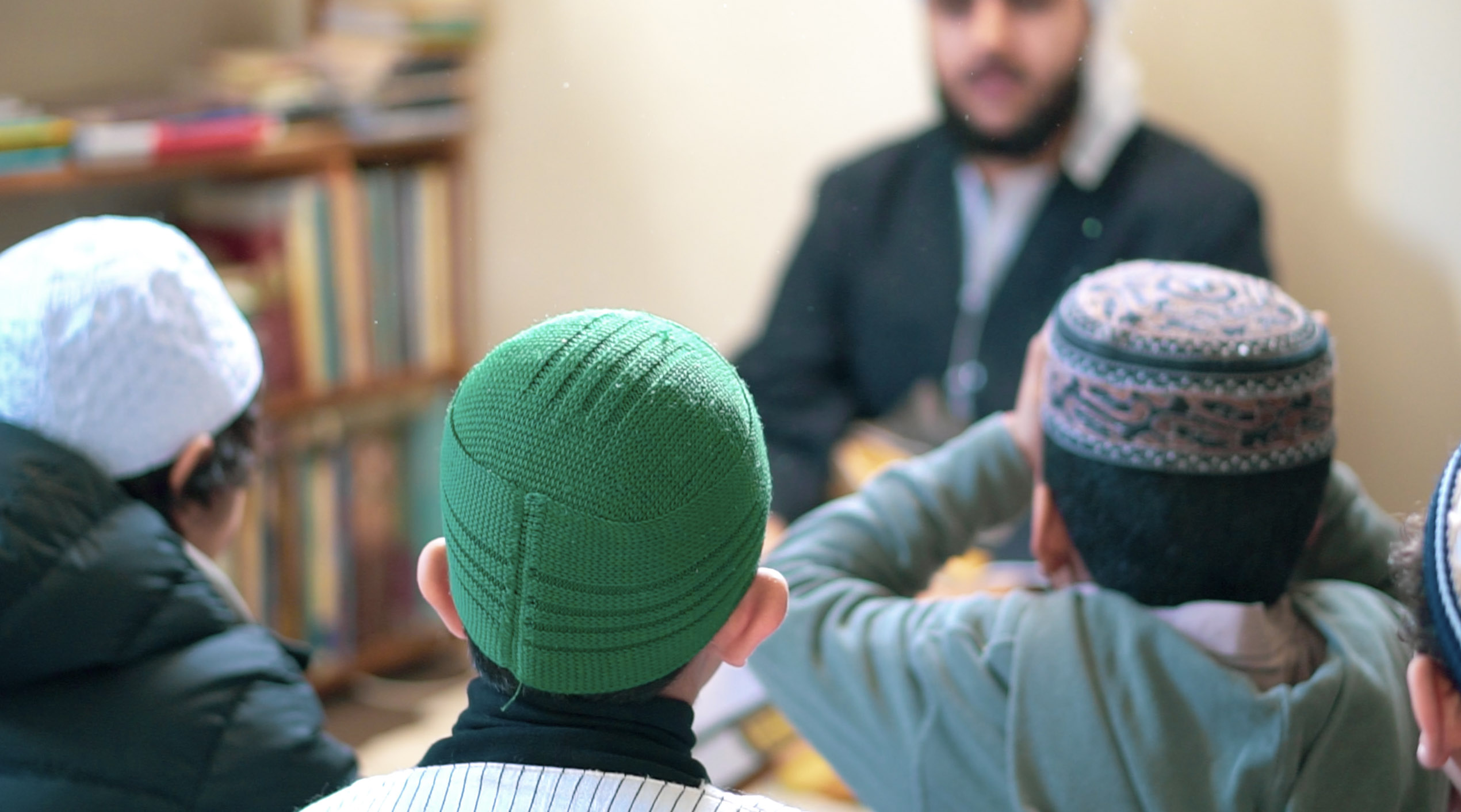 The Lote Tree Hub will be a dynamic and vibrant space for vital community development and faith-building initiatives, education facilities, and social services.
Facilities:
A carefully designed place where our local community can come together and the base of operations for helping people all across Aotearoa. Featuring:
Multi Purpose halls

Cafe

Social Rooms

Shared Offices

Playground

Basketball court

Private terraces

Courtyard

Community tool shed

Community garden

Media Studio

Counselling rooms

Conference rooms

Mediation Rooms
All spaces are accessible and will be available for online bookings.
We need 1000 people to make a one off contribution of $500.00 or more or a regular contribution for 5 years. That's all it takes.
We have an agreement with a construction company to complete the construction in 2021/2022 and pay them off in instalments over 5 years. Having a group of 500 regular donors will put us in a position to enter into such a contract knowing we can meet the instalment payments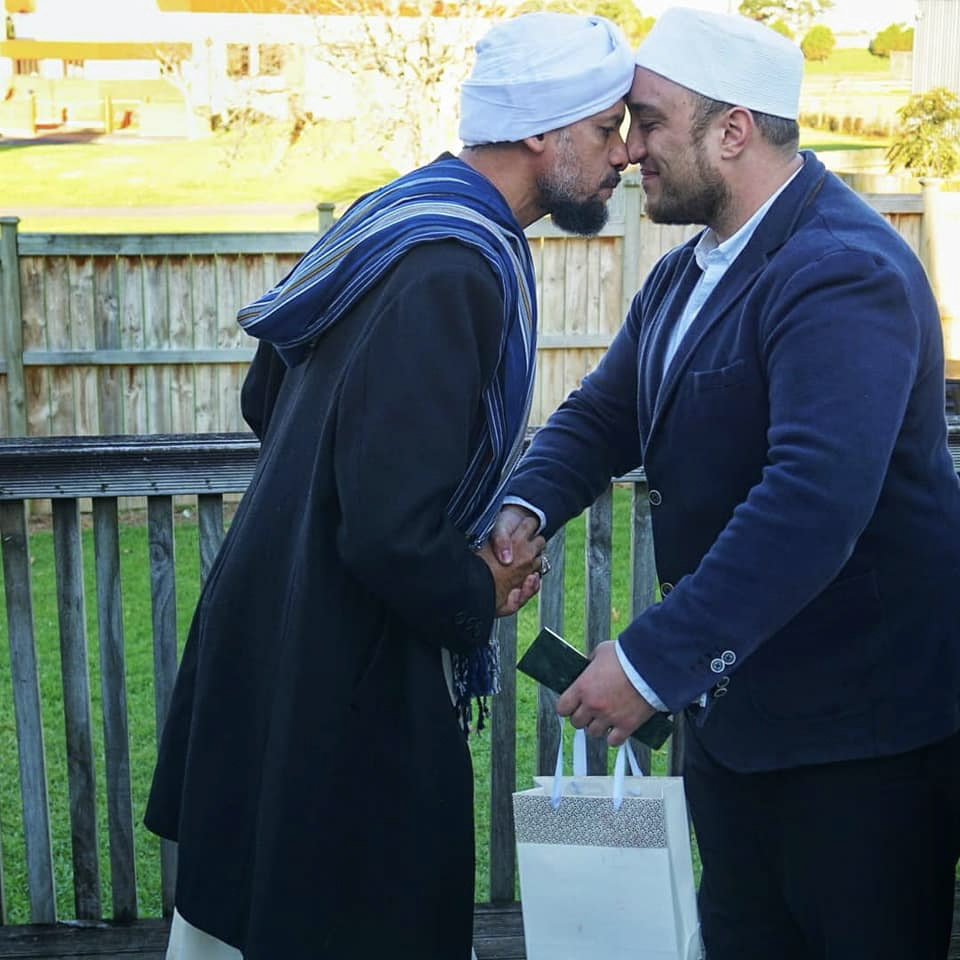 Make a one off donation to our bank account and unlock one of these gifts ( we will send a poster with details of the gifts that can be posted here)
Account Name: Lote Tree Community Hub
Account Number: 38-9016-0861578-01
Reference: Building+ First and last name
Please fill out this form and we will send you a receipt so that you can claim your 33% tax rebate.
If you can help just drop us a line using the contact us form below and we can send you the details so you can make this project a reality!
I thought it was the Amana Trust?
Since registering the Trust as the Amana Trust Board we found that we were often confused with Amana Kiwisaver. We have thus decided to rebrand as "The Lote Tree Trust".
Currently this is a "trading as" name and we are working on changing our name legally which takes some time. This is why you will notice our accounts still appear as "Amana Trust Board".
Who is The Lote Tree Trust?
The trust team is currently a team of 6 members (3 males and 3 females). A team combined with a variety of backgrounds, education and experiences. All of the core team are either born in New Zealand or have extensive experience serving in our communities. Beyond that many community members support by making considerable time and financial commitments that enable the successful operation of the trust (many of you included).
We are also actively looking for new trustees as the workload grows. If you are interested or know somebody who may be suitable please let us know.
What has the Lote Tree Trust been doing since its inception?
1. The Foundations programme: is a Sunday school for children between the ages of 4-16 that has been running for 3 years. It currently has 60 enrolled students with more on the waiting list. The programme teaches children the essentials of Islam, how to read the Quran, memorisation and good citizenship. This is done through teaching and mentoring. The programme has 6 paid teachers and 10 volunteers which help to make the programme possible. Due to class numbers many students are taught from makeshift classrooms in old farming shed on the property which is cold in the winter and hot in the summer.
2. The Full-time programme: has been running for two years and has 15 female students and 10 male students. The curriculum teaches good citizenship, service, Quran memorisation and provides the first years of study to equip the student to pursue serious scholarship. As students progress through the programme, the programme will develop to provide the further steps they need. Alternatively, the student will be supported if they want to pursue Islamic scholarship overseas. This programme is also an important capacity-building tool with many students now teaching in foundations giving them some income to support their study and also providing valuable volunteer services to the organisation. Due to class numbers many students are taught from makeshift classrooms in an old farming shed on the property which is cold in the winter and hot in the summer.
3. General Community programmes: run at least 70 times a year. Classes usually have 10 attendees, the weekly gathering has an average of 40 attendees and special periodic programmes attended by about 200 people. These gatherings include women's classes and gatherings also.
4. Visiting Scholars to NZ: Dar al Quran has hosted 6 international scholar tours. Scholars that have visited include Shaykh Ahmad Abdo, Sheikh Salim Mawladdawila, Habib Kathim Asagaf, Sheikh Musab Penfound, Sheikh Abdul Muiz Nafti, Sheikha Umm Abdur Rahman, Sheikha Umm Zain, and Sheikha Umm Fatima. Dar al Quran has also partially sponsored tours of scholar visits organised by other community members such as the tour of Sheikh Samir Al Nass. Some of these scholar tours included trips to Wellington and Christchurch and the majority of costs were met by Dar al Quran.
5. Improving the property: The property was not ready for development when it was acquired and work has been done systematically to get it ready for development. Works include:
Removal of rubbish $5k (The farming shed and the whole property had a lot of rubbish. Using working bees the rubbish took almost two years to remove)
Improvements to rental: 15k (The rental property Dar al Quran currently operates from was rented in a state of disrepair and needed work to make it fit for use)
Resource Consent 30k (Council fees, expert reports and architect fees)
Building Consent 50k (Architect fees, expert reports and council fees)
Removal of Mountain 50k (The land was leased with a mountain of debris which was required to be removed)
Building Garage 35k (When leased another tenant had part use of the farming shed and a condition of securing the full land was to build the tenant a new garage)
Landscaping 10k (Creating paths, gardening, regular upkeep of lawns etc)
Fencing 15k (Securing parts of the property for safety and privacy)
Feasibility Study 16k (An independent report which assesses the feasibility of the project and enables Lote Tree to apply for funding)
Volunteer hours: 3000+
6. Leadership Programme: The Lote Tree Trust has secured funding to host a leadership programme to help network and connect Muslim community development workers around New Zealand. Volunteers from Auckland, Wellington, Christchurch and Dunedin are helping to organise and shape the programme which will be held in Te Papa in June.
7. New Zealand Zakat Foundation: The trust administers a zakat fund which has provided grants to local people in need. The fund collaborates with other Muslim NGOs that have budgeting services. They make referrals for their clients most in need. In 2 years $50k in grants have been made.
8. The Halal Expo: A quarterly event run by volunteers with approximately three thousand people in attendance on the day and continuous growth. The initiative is gaining exposure and interest with vendors travelling from out of town, funders expressing interest in supporting as well as media interest. The event showcases Muslim businesses and brings together the community for a day of fun and sharing. The event is also an important dawah platform with many of the wider Auckland community in attendance.
The Prophet (ﷺ) said, "The best among you (Muslims) are those who learn the Qur'an and teach it."  Abdullah ibn `Umar (may Allah be pleased with him) narrated that the Prophet (peace and blessings be upon him) also said: "Envy is not justified but in case of two persons only: – One who has been given [knowledge of] the Qur'an by Allah and thus he recites it during the night and day, – and a man who has been given wealth by Allah, so he spends it during the night and the day (in ways that please Allah)." (Al-Bukhari and Muslim). By supporting Dar al Quran, even if you aren't able to teach or learn the Quran, you can be a part of the deed most beloved to Allah. You can also gather between the two attributes that is hoped for and envied from those who possess it, the Quran and spending in the path of Allah.

 "Education is the passport to the future, for tomorrow belongs to those who prepare for it today",
El Hajj Malik El-Shabazz, Malcolm X.
The Lote Tree Community Hub :
Why is it called the Lote Tree Community Hub and not Dar al Quran?
There are two reasons:
Dar Al Quran is only one of the projects that will have a home at the Hub and although it is one of our main projects we want the Hub to be home to other community projects and for them to feel at home there. If it is called Dar al Quran other community organisations and businesses may not be comfortable basing themselves from the premises.
If we are to receive funding, mainstream funders will not fund religious centers and want a project that will be of benefit to the wider community. We want this also and a more relatable name lends itself to this purpose better.
Why build on leased land?
The trust extensively researched leasing options for commercial property which will cost more than $150k Per annum to service the lease and building operating costs and this is not for an ideal premise, something that would offer the same utility of the proposed development would be closer to 400k per annum. The total cost for that option over 40 years would be $16m
Acquiring a property is also not feasible due to the cost of a suitable property in Auckland.
The Lote Tree Trust proposed to the IED, another community NGO to give them an opportunity to do their project on the land which would give more benefit to the community. The IED obliged.
Since leasing the land The Lote Tree Trust has invested more than $100k in improvements to the land in preparation for development.
The land leased by The Lote Tree Trust from IED Trust is Waqf land, which means that it has been donated for the perpetual benefit of the community. Even if our lease ends and is not renewed after 40 years the property remains for the communal benefit.
It is also much more desirable in terms of utility than anything that could be leased due to its having plenty of space for outdoor recreation and multi-purpose facilities.
Even with the upfront investment of developing the land if divided over the term of the lease, it is very cheap in comparison to renting a residential property.
The lease itself is also an excellent example of collaboration between community organisations. Prior to The Lote Tree Trust acquiring the lease, the property was unused and deteriorating.
How will you fund the ongoing running costs?
Residential rental: The development has two residential units which will be rented out at the market price. This will be an income stream for the trust and is expected to be $100k per annum.
Office rental: The development has rentable office space which will be rented to other community organisations and businesses which will help make space a hub and also provide income to fund operational costs.
Halls, conference, mediation, counselling, studio facilities rental: All these spaces will be able to be booked by the community and will provide income to fund operating costs.
Students: Student families and supporters regularly donate to Lote Tree Trust and this helps to fund Operating costs.
Grant Funding: Lote Tree Trust works with funders to secure funding for its projects.
How will you fund the development?
Phase one:
Seeking regular contributions from locals. This will put us in a position to sign a contract with the developer to pay the development cost over an extended period. It also enables us to seek funding for shortfalls from funding organisations. Funders want to know that if they contribute, the rest of the project cost is accounted for. Showing pledges of direct debits, helps to meet this criteria.
Seeking cash donations (local): Seeking one off donations from the local community. This will help to fund the deposit to the developer.
Launchgood campaign: this campaign will be supported by a video
Phase two: 
Seeking funding from Funding Organisations. The Lote Tree Trust is in promising discussions with Funding Organisations to assist with the project costs. Funding organisations are not willing to entertain applications for funding until they can see that the project has other viable funding sources.
Fundraising Dinner: This initiative is most likely to be effective when we are close to our goal and need some funding to help get us over the line.
Dinner packs: This will be done at a later phase to help compliment the other initiatives. 
Overseas trips: The Lote Tree Trust has previously had success fundraising overseas. Overseas trips have however been earmarked for the second phase as overseas donors like Funding Organisations are encouraged to donate if they can see local support for the project.
Can the board do the fundraising?
The board will try to do as much as it can and will try to fulfill this function on behalf of the community. 
We will do the following:
Organise and manage a viable community fundraising plan.
Create content to support fundraising
Organise overseas fundraising trips
Organise fundraising events
However with community fundraising we need to reach about 500-1000 people, although the board will also be working on their own targets, it won't be possible for a team of 6 to meet those many people and that is why we need your help.
It is also important that community fundraising is the first step as all other fundraising avenues require us to demonstrate community support for the project which can be demonstrated through a successful fundraising campaign.
Why Should I Support this campaign?
1. It will give you Baraka in your Rizq. Barakah is the Islamic equivalent of productivity. It is the attachment of Divine goodness to a thing, so if it occurs in something little, it increases it. And if baraka occurs in something it brings holistic good to that thing.
In a Hadeeth Qudsi, Allah says: "O son of Adam, spend (in charity), and I'll spend on you!" According to the perception of the modern mind charity diminishes wealth. However, the Messenger said that "Wealth is not diminished by charity". According to our belief; charity granted in the name of Allah blesses wealth and brings Baraka. Allah, the Absolute Possessor, grants ways of increasing wealth for the person who willingly grants charity for the sake of Allah and warms the hearts of people to the charity giver; thus charity increases his trade potential. In another narration, the Prophet was quoted as saying: "Save your commodities by alms, treat your patients with charity, prepare against the evil deed with prayers."
2. It is a communal obligation: There are two types of obligations within the Shariah. The first type are Individual Obligations, these are acts such as praying and fasting. If a Muslim fulfills these obligations then they are meeting their minimum personal obligation to Allah ﷻ.
The second type is Communal Obligations. These obligations fall upon the community as a whole, they are the provision of services that a Muslim community needs to function and grow. Communal obligations are facilities and services such as Mosques, Janazah Services, educational institutions, social institutions, counseling, marriage and divorce services and recreational space. If these needs of the community are not met then the entire community is in a state of sin before Allah ﷻ. This campaign is one step in helping Muslims in New Zealand fulfill their individual and communal obligations. The Lote Tree Trust mission is to make it easy to be Muslim in New Zealand. All the projects we do are projects which are important components of a healthy functioning Muslim community. These projects are dictated by the Shariah and are categorized as communal obligations.
"And it is not for the believers to go forth all at once. For there should separate from every division of them a group to obtain understanding in the religion and warn their people when they return to them that they might be cautious." (Qur'an 9:122)
The needs of the Muslim community in New Zealand are forever increasing, and whilst there are many important and beneficial initiatives in our community there are still gaps. The Lote Tree Trust aims to bridge these gaps with the different projects that it offers. Dar Al Quran aims to provide local Muslims with a traditional, yet contextualised and appropriate Islamic education, in a time when outsourcing this to overseas institutions is becoming increasingly hard. Through facilitating the cultivation of local scholars it releases our community from the obligation that rests on all our shoulders. Allah says : "Allah does not charge a soul except (with that which is within) its capacity." (Qur'an 2:286). We all can't dedicate our time, or even large portions of it to teaching and learning or community work. However through supporting it we can have a portion of carrying the responsibility of conveying the message of our Prophet. We enjoy the gift of faith through the trials and sacrifices that primarily our Prophet (ﷺ) and his companions made, and secondarily through that of our parents, elders and those who came before. It is important that we protect the faith and identity of our future generations by supporting causes that aim to do so. "And let there be [arising] from you a nation inviting to [all that is] good, enjoining what is right and forbidding what is wrong, and those will be successful." (Qur'an 3:104)
There are many unmet communal obligations in our community each deserving of urgency but we need to start somewhere. The Lote Tree Trust board and Dar Al Quran teachers in consultation with other scholars have identified the services and facilities outlined above as the most urgent needs for our community and once completed and made sustainable the next services can be explored.
As long as a community is not meeting its communal obligation then that entire community is in a state of sin. This is about Allah ﷻ and following the example of the Prophet (ﷺ) in exhausting all means to fulfill our duties, not our personal ambitions. Communal obligations in Muslim communities have traditionally been resourced by endowments and local government and supplemented by sadaqa of the Muslim community.  Being an emerging community in a country where no such endowments have been established and such community functions are not within the purview of the government, it is our responsibility as Muslims to finance and serve these needs.
Why don't you just charge fees?
Dar Al Quran is not a business; seeking knowledge and making essential services and facilities accessible are not individual obligations but rather the responsibility of the community and cannot be met through fee payments.
If we look at the cost of running the full time madrasa, the actual cost of teaching one student is approximately $6000.00 per year. That is not affordable for most families, and although there is some benefit that returns to the family, the biggest return is for the community at large, who will acquire teachers, active community members for positive engagement, people who have memorized the Quran and are able to deliver meaningful service.
If I donate can I get a tax refund on money I've donated?
Yes you can I get a 33% rebate every year after March 31st for all donations in the previous year as Amana Trust is a registered Charity. 
We will email you a receipt for donations in April every year so it's important you update us if your email changes.
It is easiest to apply for your refund online however we have also included in your pack a number of refund forms which you can fill out manually and post to IRD. You will usually receive your refund within one month of submitting the form.
For details see:
https://www.ird.govt.nz/topics/income-tax/tax-credits/tax-credits-for-donations
Why are you asking for direct debits?
1. Our community is not wealthy and so a small commitment over a longer period is more feasible for many in the community. After assessing many strategies this is the one assessed as most likely to succeed, if a particular donor wants to support but prefers to only make a cash donation this is fine.
2. Our builder has agreed to build the whole development for a deposit and be paid in installments over a 5 year period, in order to enter into such a contract the trust needs to be reasonably confident that it will be in a position to pay the installments.
3. Regular actions are the most beloved to Allah and of the most spiritual benefit. The Prophet (ﷺ) said "the best of actions, are those which are consistent, even if small".
Abu Huraira reported: The Messenger of Allah, peace and blessings be upon him, said, "Take up good deeds only as much as you are able, for the best deeds are those done regularly even if they are few." Ibn Majah.
The daily and weekly direct debits provide a chance to make small and yet continuous charity towards a beneficial cause. Based on your financial ability, making a continuous contribution will be something of great benefit for the donors. At as little as $1 a day you can be a part of the most beloved of deeds to Allah. When you break it down, think of it as $7 dollars a week which for most of us is loose change that we spend every day on confectionery or coffee.
Do payments have to be weekly?
No, if somebody would like to contribute they can pay as often as they like.
If any donor would like to help us meet one of our targets eg a one dollar a day target but wants to pay over a different period you can use this table to figure out how much the contribution will be.
| | | | |
| --- | --- | --- | --- |
| Target | Weekly | Fortnightly | Monthly |
| $1 a day | $7 | $14 | $30.30 |
| $10 per week | $10 | $20 | $43.30 |
| $20 per week | $20 | $40 | $86.60 |
| $50 per week | $50 | $100 | $216.60 |
| $100 per week | $100 | $200 | $433.33 |
It's not a mosque, what's the point?
Alhumdullilah there are other mosques that provide specific spiritual facilities. Our building and project does not aim to replicate them. Rather our project aims at providing multi-purpose facilities and community services to develop a community in a family-friendly, spiritual and academically rich environment.