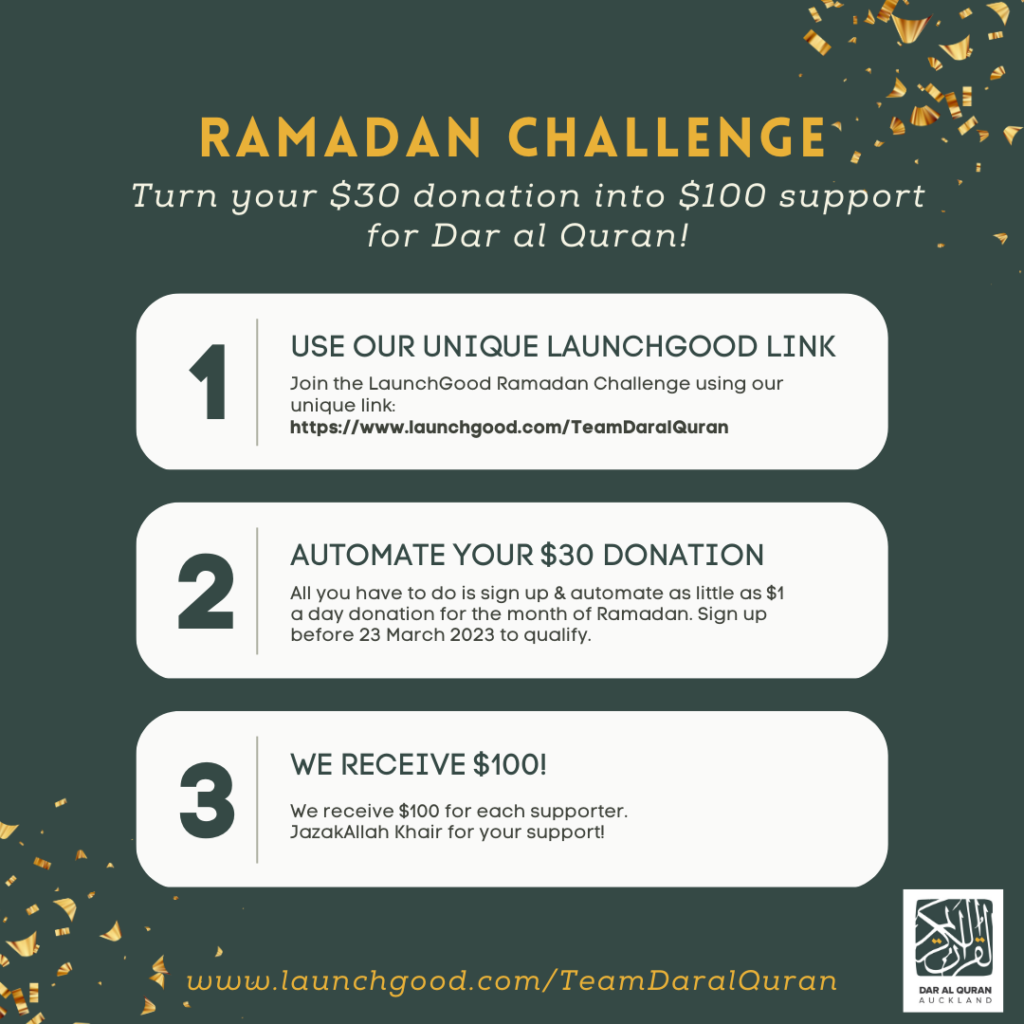 Ramadan is fast approaching. Ease your load by taking one more thing off your Ramadan preparation list.
Ibn Abbas (may Allah be pleased with him) said, "The Prophet (peace be upon him) was the most generous of people, and he was most generous during Ramadan" (Hadith, Bukhari).
LaunchGood is giving you the opportunity to turn your $30 donation into $100 support for Dar al Quran.
Simply use our unique link (LaunchGood.com/TeamDaralQuran) before 23 March 2023 and automate your giving from as little as $1 for each day in Ramadan. We automatically receive $100 from LaunchGood for each unique supporter! The best part is that you get to choose a different campaign to support each day, increasing your rewards and giving you the opportunity to bless many more communities Alhamdulillah!
Every contribution you make will go towards keeping our programmes going. For more information about our work, please visit our Launchgood Campaign page here:
https://www.launchgood.com/SpreadingLightNZ
As a valued member of the Dar al Quran community, we appreciate you taking this great opportunity to support our cause. JazakAllahu Khairan.